WWDC14: iOS 8 / new OS X release Iphone 6 not released
Beijing at 1:00 on June 3, 2014 , Apple held its Worldwide Developers Conference (WWDC) in San Francisco . Despite Before Developers Conference , Apple officially acquired the audio equipment manufacturer Beats, while outgoing iPhone6 ​​will release a new message on the WWDC , but unfortunately, the headset and the phone did not appear. Apple WWDC kyenote in the morning the first day , said three things : a new version of OS X release , iOS 8 came.

1 released a new version of OS X systems




And the choice of 10.9 released last year named the same as the release of Apple's OS X 10.10 naming Yosemite ( Yosemite , California 's famous forest park ) . The new system is the biggest change from the interface, the new version of OS X for the first time will flatten the design concept to the Mac system , from the visual point of view owes much to the current iOS design. Including icons and system buttons , menu details and iOS have adopted similar design , visual high degree of unity and iOS.

Yosemite 's most dazzling feature official from the exchange, the newly added Hand Off feature allows Mac and iPhone at close range is achieved by way of a wireless Internet connection , so that seamless information exchange between the two products . You can even play with a Mac to pick the phone , e-mail access on the iPhone the iPhone and other operations. Even a Mac computer contact phone , Safari pages phone numbers , can be dialed directly enabled Mac to , as long as your iPhone is located inside Hand Off to identify the range.

The added iCloud Drive also allows cloud data between Mac and iOS achieve shared , you can upload files to your Mac in iCloud Drive , iPhone or iPad will be able to access the content.

Change the system mainly from the new global search (Spotlight) and browser Safari. New global search significantly improved usability , once located in the upper right corner of the interface Spotlight search bar is moved to the middle of the screen, to occupy the user's visual center. Users do not even need to open any application you can search through the center of the screen bar can quickly search for content and applications . You can search the content including news, map , conversion and mathematical equations , you can also cross- file searching or matching contacts across time friends .

The new Safari browser , Safari uses the new system is in line with the new UI interface flat visual style , and the other in the privacy of the users also have some enhancements . According to the official description , not only in better browsing speed , in addition to Safari also has a better energy performance. According to the official data given under Apple 's new Safari browser on the user 's situation can be 1080p online video than the previous generation Safari energy saving of 12%.

Of course , the most important thing is to upgrade OS X Yosemite is free, users only need to download the update to the App Store , Windows upgrade threshold is too high compared to the problem of this approach is simply Apple loved . OS X Yosemite today and begin a beta version can be downloaded via the Apple Developer site .

2.iOS 8 came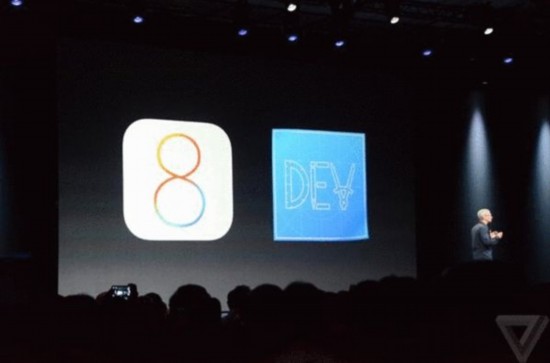 Although many people do the iOS 8 release preparations , but no one thought of such a release iOS 8 rush , not much updated content . But in fact his own sort , you will find that iOS 8 brings us still find many new things .

iOS 8 changed from the interface is mainly reflected in the notification center and multi-task management interface. Notification Center has a new interface, the introduction of more slides , the user can in the lock screen to remind the event to operate. Multitasking increased contact management interface , users can quickly find and dial the contact's phone collection here .

Transformation function is also very much on , first change the input method has two , one apple blackberry creativity draws on BB10 , an increase of Lenovo input , increase the input box between the keyboard and Lenovo box, by the first letter of association ways to help users complete the quick input . Second, Apple first opened the input method SDK on iOS 8, users can iOS8 the future without jailbreak using third-party input method.

On iOS 8, iMessage function has been greatly improved , the new version of iMessage is no longer a separate one to one messaging, it increases the group feature that allows a few friends to send and receive information at the same time achieve an SMS Group , shared location and other operations. While the new version of iMessage also joined the voice message and send video features short , the whole experience and we used " micro-channel " is similar.

Apple's new iOS 8 HealthKit health management system and a health management software Health. You can simply understand HealthKit healthy fittings are all Apple devices a one-stop information collection station by Health software , iOS healthy parts of the test can collect data that can tell the user how your physical condition in the end , and in the Region ( like the U.S. ) , and medical institutions, this feature can open up when you need help, your doctor or medical institution designated by HealthKit data as a medical auxiliary judgment. This feature is also open to third-party vendors .

Newly added feature allows users to share household and family members to share calendars between books and even download the software. Parents can use this feature to control your children to buy APP, APP when they need to purchase , you will receive a license information , when you click on any of the time , your child will not be able to purchase the application .

Apple specifically mentioned at the press conference of the Chinese market , iOS 8 localization services for the Chinese market has been optimized . Apple said IOS8 will have better maps, accurate navigation , lunar calendar, accurate and fast text input and more accurate weather forecasts and more.

Currently iOS 8 is still in the testing phase, starting today you can download in the Apple Developer website , the official version to be released to September when the iPhone 6 will debut.

3 developers have things to do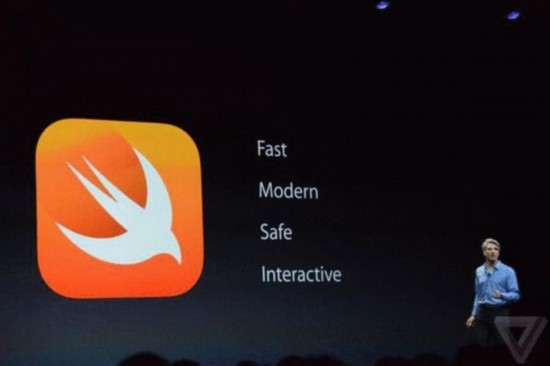 Why ? In addition to the new version of iOS 8 opened up a lot of features not previously outside the WWDC14 Apple also announced the introduction of a new programming language Swift, Swift Apple said it before using Objective-C , compared with the speed , security, and other full interactive advantage, while Swift also C and Objective-C and coexistence , which means that existing software does not need to do secondary development.

TouchID also open for third parties , in the future you will see more and more software support TouchID fingerprint recognition capabilities. Apple also is very popular now done the smart home entrance , HomeKit emergence of smart home manufacturers have emboldened to enter the Apple Store and capital . By HomeKit you can achieve in front of your iPhone , said the future state of life , " sleep " and then the whole bedroom television and lights are turned off.

WWDC14 biggest regret than no hardware release, albeit Developers Conference , but the hardware is the first and missed the first day of the keynote . And a few days ago was acquired Beats no formal pull out and meet you at the conference , it seems that we expect Apple's version of Beats headphones have to wait some time on it.