Use Guide to Install iOS 8 Beta on iPhone, iPad or iPod Touch via Registered UDID
Apple recently unveiled its next-generation mobile operating system, iOS 8, with a plethora of new features and enhancements including health and fitness apps, interactive notifications, support for quick-type and third-party keyboards and widgets in Notification Center.

Though the public release of iOS 8 is expected in the fall, Apple has already rolled out the first beta iteration of iOS 8 for developer testing.Howeve,many people want to upgrading their ios devices to iOS 8,download and install iOS 8 Beta before, you have to pay attention to these.

For iPhone and iPad developers, Apple today introduced the annual tribute iOS 8 Beta: absolutely awesome design, code testing and quality procedures.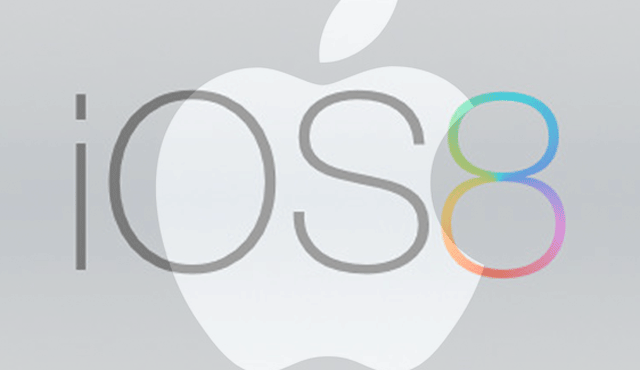 Recently, iOS 8 Beta is available for download for developers. Unlike in previous years, iOS 8 Beta packed all the new functions and features. 4000 models carefully before delving into the interface of new applications, we have actually learned: game development stack added a new property, at the same time, Apple released to allow developers to share health data HealthKit and new cloud storage service iCloud Drive, only allows users to synchronize files across devices across platforms, and allows developers to more easily access authorization verification system. Compared to 2013 completely redesigned iOS 7, iOS 8 Beta may change not so dramatic, but before Apple released the new iPhone device, this product is still a lot of details worth studying.
Upgrade to the latest systems and began developing before the App, the following is a basic knowledge of these things developers need to know:

- Download iOS 8 Beta ago
Before you begin, you need to prepare it at hand a few things:
* IOS developer account: Apple developers need to pay $ 99 per year;

* Prepare one designed to test iOS 8 Beta device, after all, a beta version of the operating system will be very bloated and unstable. Worse thing is: the upgraded device may require re-activation. Because in the last year, updating to iOS 7 Beta system users have encountered such a situation;

A support device iOS 8's: iPhone 5S, iPhone 5C, iPhone 5, iPhone 4S; Or, iPad Air, iPad mini (1st and 2nd generation), iPad 4, iPad 3 and iPad 2. In addition, iPod Touch 5 also supports iOS 8;

* Device ID: example, a GMS model of the iPhone, its identification number is A1533, A1547 or A1530. Equipment Identifier allows different users to download and install models adapted version of iOS 8 Beta systems. iPhone users can query the device identification code here, iPad users, click here;

* Device unique identifier (UDID): This is the serial number of a string of 40 numbers and captions composition, you need to use the UDID in the iOS Developer Center registered account. Only when you are authorized to Apple iOS devices themselves, before they can download and install iOS 8 Beta;

* Backup through iTunes or iCloud: iOS 8 Beta installed to prevent possible failure and lost files, please backup the existing data by linking a PC or Mac with iTunes.
Once downloaded and installed iOS 8 Beta, meaning you will not be able to be traced back to the previous system. In addition, before the release of the next generation iPhone, Apple will launch a gold version of iOS 8.
Tips: Backup SMS,Contacts and other contents from iPhone to computer with third iPhone iPad iPod Manager tool.

- Ready to download iOS 8 Beta
Download iOS 8 Beta before the dmg file, the following points should be noted here:
The latest version of iTunes has been updated;
Connect the charger: Nothing better than half suddenly no electricity downloaded to worse heart.

- Download and install
Login iOS Developer Center from Mac, download iOS 8 Beta version of the adapter. This process may last for a few minutes;
Open the dmg file, find the ipsw file.;
IOS device is connected to a Mac, open iTunes;
IPhone in iTunes click the button, then you can see the data, such as storage space. If you're not ready, back up data;
Click the option in the "Update" button, select the operating system update in iTunes. One lets you choose iOS 8 Beta ipsw file window will pop up to download.;
Wait.
You may find, Beta version of the iOS system response slower, power consumption rate also faster and bug lot. However, you may still be glad he did not get a private fortunately scraped test equipment such unstable system.

- A few warning:
Early morning press conference, Apple CEO Tim Cook took out a set of data: 97% of last year's release of iOS users iOS 7 operating system is very satisfactory. The reason, the design makes iOS 7 is amazing, and highly innovative technology and democratization began, because people can be a higher degree of control over their equipment.
If you are not iOS developer, you blessed, because many of the historic sites offer downloads iOS 8 Beta system. These sites will require you to provide a device UDID, pay later 10-30 U.S. dollars, they can help you to download the version of the software to fit. However, considering the year Apple introduced a new developer agreement, so these third-party sites may bear a higher risk, but then again, always will be an empty diamond.

You might think the price is very attractive to third party sites, but can not be UDID string of characters; With it, these third-party providers can track you as you push a variety of advertising, spread the virus even remotely. In addition, you may therefore picking sesame seeds watermelon, because with the new version of Apple's continuous push Beta system, you either continue to throw money to a third party, or can only throw away the device.

Unless you have a developer account, you still waiting for release later this year Apple iOS 8 official version of it! In short, updating risk, action to be cautious.

Step by Step to Install iOS 8 Beta on iPhone, iPad or iPod Touch via Registered UDID

*Pre-requisites:

1. You need to be an existing member of Apple's iOS Developer program or register for the program by paying up an annual membership fee of $99.

2. Back up your important data on the iOS device via iCloud or iTunes before upgrading to iOS 8 Beta.

3. Ensure that your device features in the following compatibility list:

•iPhone 5s, iPhone 5c, iPhone 5, iPhone 4S
•iPad Air, Retina iPad mini, iPad with Retina Display (iPad 4, iPad 3), iPad 2, iPad mini
•iPod touch (5th generation)
As the Beta versions often come with untested bugs, users are advised to proceed at their own risk.

Direct Download Links for iOS 8 Beta

iPad:

•iPad Air (Model A1474)
•iPad Air (Model A1475)
•iPad Air (Model A1476)
•iPad mini (Model A1489)
•iPad mini (Model A1490)
•iPad mini (Model A1491)
•iPad (4th generation Model A1458)
•iPad (4th generation Model A1459)
•iPad (4th generation Model A1460)
•iPad mini (Model A1432)
•iPad mini (Model A1454)
•iPad mini (Model A1455)
•iPad Wi-Fi (3rd generation)
•iPad Wi-Fi + Cellular (model for ATT)
•iPad Wi-Fi + Cellular (model for Verizon)
•iPad 2 Wi-Fi (Rev A)
•iPad 2 Wi-Fi
•iPad 2 Wi-Fi + 3G (GSM)
•iPad 2 Wi-Fi + 3G (CDMA)
iPhone:

iPhone:

•iPhone 5s (Model A1453, A1533)
•iPhone 5s (Model A1457, A1518, A1528, A1530)
•iPhone 5c (Model A1456, A1532)
•iPhone 5c (Model A1507, A1516, A1526, A1529)
•iPhone 5 (Model A1428)
•iPhone 5 (Model A1429)
•iPhone 4s
iPod touch:

iPod Touch:

•iPod touch (5th generation)

How to Get a Registered UDID on iPhone, iPad or iPod Touch

•Login to your registered developer account via iOS Dev Center and choose Certificates, Identifiers & Profiles at the top right of sidebar.
•Click Devices in the left navigational panel and hit '+' button to add the device.
•Now enter the device UDID which is a 40 hex character string, using Xcode or iTunes.

•Xcode method: Connect the iOS device to your Mac and launch Xcode. In Xcode, go to Window drop down menu and select Organizer. Your device UDID is now accessible. Double-click on it to select it and then hold "Command + C" to copy the UDID to clipboard.

•iTunes method: Connect the device to your Mac and open iTunes. In iTunes, choose your iOS device under Devices section and go to Summary tab. Click the Serial Number label to unlock the Identifier field and view the 40 hex character UDID. Right-click on the UDID and then select Copy Identifier (UDID) to copy it to the clipboard.
•Return to iOS Dev Center and enter the name of iOS device. Now, paste the UDID that you copied earlier and hit Continue.
•When you are prompted to re-evaluate details, just clock Register button and then hit Done to complete the registration process on your iOS device.

How to Install iOS 8 Beta on iPhone, iPad or iPod Touch via Registered UDID Using iTunes

•Download iOS 8 Beta from the iOS Dev Center via iOS 8 Beta section or use the direct download links above.
•Once you have downloaded the iOS 8 Beta zip file, just extract the .ipsw file using a file-extraction tool.
•Make sure the latest version of iTunes is installed on your computer.
•Connect your iOS device to Mac via USB cable and launch iTunes.
•In iTunes, select the iOS device from the top right corner and select the Summary tab.
•Now hold down the Option key (Mac) or Shift key (Windows) and click the Update button on your iPhone, iPad or iPod Touch.
•Right-click .ipsw file from the extracted folder and click Open to beigin installing iOS 8 Beta.
•Now click OK to confirm and let iTunes update your device with iOS 8.
•Once the device reboots, just swipe the 'Slide to upgrade' slider to complete the installation.
•Your device may reboot once again and then you will see the welcome screen.
•Now swipe on the Slide to setup slider and hit Continue. Follow the onscreen instructions to complete setting up your device for first use.
Your device is now running iOS 8 Beta and you can start testing its new apps and features.

Tips: Once lost data after iOS 8 upgrading,you can use a iPhone iPad iPod Data Recovery to recover all lost data from ios devices.