iPhone 7 years old! Changes of the history of the classic generation of mobile phones
[Abstract] Did you know? In fact, as early as 2005 Apple entered the mobile phone market.
Happy Birthday, iPhone! The subversive with Apple products will soon celebrate its 7th birthday. Whether you like it or hate it, there is no doubt iPhone smart phone industry has a huge influence.
Prior to the launch of iPhone, Apple's "killer" product is the iPod. Also relying on its disruptive innovation, this portable music player for Apple in the mobile device has its own powerful weapon, but it also laid the foundation for iTunes media kingdom.
The first generation iPhone turned out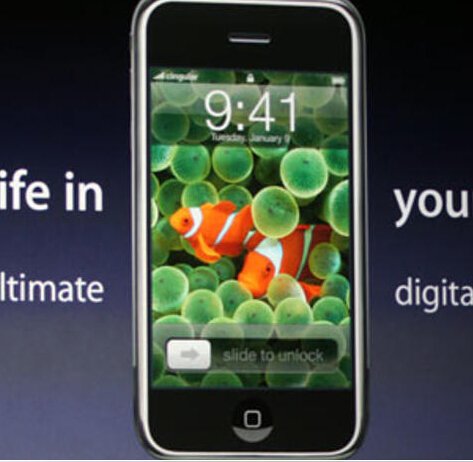 iPhone seven years old! Changes of the history of the classic generation of mobile phones
Apple's first entry into the mobile phone market in 2005, when Apple launched a collaboration with Motorola iTunes phone - Motorola Rockr. Although in theory, this device will be a fusion of movement and music, but in reality, it does not much interest among consumers.
When Steve Jobs announced the iPhone in January 2007, the people of Motorola Rockr erase all memories. When he was Google CEO Eric - Schmidt (Eric Schmidt) also went to Steve Jobs to help out jointly announced the first-generation iPhone.
Google then started to develop Android against the iPhone. Gradually, the relationship between the two companies began to tense up.
The first generation iPhone, equipped with 2 megapixels rear camera, but does not support 3G networks, while not support copy and paste, and other important functions. And, not dismantling the battery market has also led to controversy.
On the first-generation iPhone launch, Steve Jobs of Apple by giving the incumbent chief designer Jonathan Ivy (Jonathan Ive) call, the call interface demonstrates this device. iPhone secret weapon is its "touch screen", 3.5-inch display with a physical Home button also complement each other.
Now, the touch screen keyboard is no stranger to the mobile phone users, but when the first generation iPhone was released, this is a very novel concept. Happily, it is very easy to adapt to the virtual keyboard.
The first generation iPhone screen looks very small, but at the time, its size is bigger than most of the phone screen. Nokia N95 smartphone's screen size was only 2.6 inches, while the iPhone's size to 3.5 inches.
Safari mobile browser proved a relatively large touch screen interface is equally suitable for web browsing, and doing well, the mystery is that Apple "two fingers shrink" technology. Relying on such multi-touch technology, iPhone users can easily zoom in and out web pages.
When Apple released the iPhone, when its biggest competitors are those thick, functional smart phones, including the Nokia N95 and Blackberry. Now, the physical keys on the phone are gradually disappearing, and the results of all this is a great success brought the iPhone.
In the history of the Apple iPhone, Android has always been its enemies. Google on November 5, 2007 officially launched this mobile operating system, and time is just five months after the iPhone is officially on sale. The first edition of Android operating system are very different now we are seeing the Android system.
App Store iPhone 3G partner
iPhone 3G on July 11, 2008 officially on sale, the previous generation iPhone handset in design than there is not much change, but it supports 3G networks, mobile data transmission faster, but this phone has a lot of nice features such as GPS. In addition, Apple also released its mobile application store App Store, initially has about 500 apps store, and now that number has nearly 1 million.
In 2008, the first T-Mobile G1 Android phone on sale. Although this phone does not pose a threat to Apple's iPhone, but Android rapid expansion, has become a strong contender for the iPhone.
The advent of iPhone 3GS and iPad
The summer of 2009, Apple released the iPhone 3GS, this phone than the previous generation iPhone run faster. Although not outright change, but Apple is not necessary to do so, because the iPhone was already quite successful.
Jobs MacWorld Conference in the year to the outside world, "showing off" Apple's success: in 2008, Apple's iPhone sales reached 17 million, this figure is staggering, and in the next few years, iPhone sales maintained a steady growth (such as 2012's second quarter, Apple's iPhone sales reached 35 million).
HTC's rise to become the biggest competitor to Apple, and work together to develop the first Nexus smartphone with Google - Nexus One, this phone released in January 5, 2010.
However, Apple did not sit still. January 27, 2010, just after the Nexus One released a few weeks, Steve Jobs unveiled the world the first-generation iPad tablet. Apple iPad tablet PC market value in the later proved to be huge. Today, although Andrews replaced the iOS market share to become the world's largest smartphone platform, but in the field of tablet PCs, Apple still dominates. April 2010 March, iPad sale, to get consumers. A few days later, Apple demonstrated the iOS4 system, this system is one big "bright spot" is "multi-tasking" operation, that run multiple applications simultaneously.
iPhone 4 hit "antenna" incident
By Dongfeng iPad, Apple June 7, 2010 released the iPhone4. Jobs praised the iPhone4 design because it offers a new industrial design. Apple iPhone4 called the biggest leap since the first generation iPhone. The phone with Retina display, 960x640 resolution, and then Samsung's flagship smartphone Galaxy S screen resolution is only 800x480. However, this phone also let Apple into its biggest ever public relations crisis, that we know of "antenna" incident. Face a class action settlement claims paid Apple later. However, iPhone4 sales are not affected by "antenna gate" incident, is still selling hot.
In 2010, Microsoft released the WP system, this colorful, simple operating system and later became the last straw dying Nokia.
iPhone 4S Steve Jobs last classic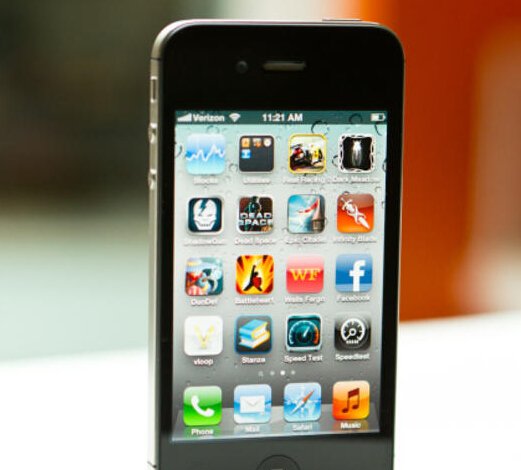 October 2011 in April, Apple released the fifth-generation iPhone, ie iPhone4S. The phone uses the iOS5 system was integrated with Twitter. In addition, iOS5 system also introduced a voice assistant Siri, even though the software is treated as a doll to tease, but put today, it has a huge potential for development.
October 5, 2011, Steve Jobs passed away due to pancreatic cancer. Apple said in a statement: "Steve Jobs's talent, passion and energy is a source of constant innovation of Apple, the world becomes better because of Steve Jobs."
In 2012, Samsung's rise in the smartphone market, Apple has become the biggest rival. 2012 Samsung released its flagship smartphone Galaxy S3. Samsung than Apple iPhone handset size to be much larger, it also caters to the big screen like the mobile phone users.
iPhone5 screen size increase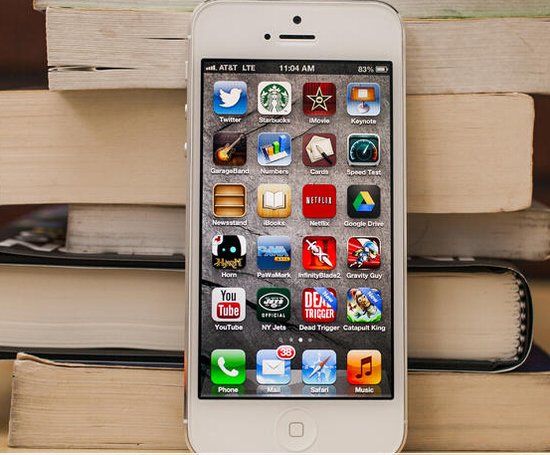 September 2012, Apple released iPhone5, increase the phone's screen size to 4 inches. iPhone5 introduced iOS6 system, which integrates Facebook. Apple iOS6 system using its own map service replaces the Google maps, but because of some "own" the data and pictures, was a user of various tucao. Apple CEO Tim Cook made ​​this special apology to the user, and promised to make timely repair.
Similarly, the "map crisis" has not affected the iPhone5 sales. December 24, 2012, Apple announced the sale of this phone in the first week sales reached 5,000,000. But this time, Andrews has become the world's most popular mobile operating system that exploits behind Samsung and Huawei phones from manufacturers of cheap mobile phones.
In 2013, another strong competitor of Apple's iPhone turned out, it is the Blackberry BB10 system. However, despite some of its BB10 honor promises, but it came too late, BlackBerry empire has crumbled quickly.
To avoid a crisis again Apple Maps, Apple upgraded the software, and the appointment of Jonathan Ai responsible for developing new iOS system, which resulted in iOS7. iOS7 system uses flat icons designed to increase transparency effect for six months, a number of other new features include the ability to quickly set up a control center.
iPhone 5S and 5C: push to break the routine two phones
September 10, 2013, Apple broke with tradition and released two new phones - iPhone5S and iPhone5C. iPhone5S using 64 A7 processor that supports fingerprint scan to unlock and payment functions. iPhone5C provide multiple color versions released before despite rumors that it would be a cheap product, but in fact it's not cheap. Both devices went on sale in the first week of sales of 9,000,000.
Just a few days ago iPhone5S release, came the terrible news, Nokia confirmed it will sell its mobile phone business to Microsoft. Either when Microsoft CEO Steve Ballmer said at the time: "This is the gateway to the future of the two companies out of the bold step." Meanwhile, the 2014 spring, HTC and Samsung have also released its latest flagship smartphone HTC One M8 and Galaxy S5.
June 2, 2014, again at WWDC Apple lets developers shock, iOS allows better "communicate" that allows applications to share data and to support the installation of third-party keyboard application between applications.
June 18, 2014, Amazon announced into the smart phone market by introducing Fire Phone handset, this phone is the biggest highlight of dynamic 3D effects and shopping scan function.
Next, the eyes of the world are focused on the next generation of the Apple iPhone. Some media rumors, the phone will provide multiple size versions, the key will be redesigned. True or not? Let us wait and see.

More and more iPhone users upgrading their iPhone to iOS 7, iOS 8,every ios update,it may cause lost data on your iPhone,however,you can recover iPhone lost data after iOS update,once lost data on your iPhone,these use guide below can help you restore iPhone lost data.



Recover iPhone lost data after upgrading to iOS 7



Restore iPhone data after update iPhone to iOS8