Two Galaxy S6 Smartphones, Samsung Note Goes For 64-Bit Power, Fire Phone Revivial
Taking a look back at the week in news across the Android world, this week's Android Circuit highlights a number of stories including two new models of next year's Galaxy S6, 64-bit computing arrives for the Galaxy Note 4 range, Xiaomi has both a good and a bad week, Nokia release its HERE Maps Beta via Google Play, the Watchface SDK and Android IDE 1.0 are released, how to save Amazon's Fire Phone, reviewing the eInk Yotaphone, and why do so many women laugh at tablets?




Android Circuit is here to remind you of a few of the many things that have happened around Android over the last seven days (and you can read the weekly Apple news digest here).

You Wait Months For The Galaxy S6, And Two Turn Up At Once

Lots of hints about Samsung's next flagship (which presumably will be called the Galaxy S6). Gordon Kelly picked up the story of two potential S6 models previously on Forbes, and this week saw the specifications of the two models appear on the web-based benchmarking site AnTuTu. First up:

AnTuTu reported the new device had a 5.5 inch screen running at 2560×1440 pixels, Samsung's Exynos 7420 64-bit Octa-Core CPU, 3 GB of RAM, and 32 GB of storage. The handset also came with a five megapixel and twenty megapixel camera.

This was swiftly followed by a second handset appearing with similar specifications… but a smaller camera coming in at just sixteen megapixels. It could be a case of some A/B testing, but it's more likely that Samsung is trialling two S6 handsets, in the same way as the Galaxy Note 4 came in a 'standard' and 'edge' variant:

My only concern is Samsung needs to be focussing on new ways of storytelling and driving a message of innovation and leading from the front (as opposed to being a fast follower). A split model strategy will dilute the launch story through the multiple models and hedging any new technology (such as using a 'edge' AMOLED display along one of the long sides of the handset) by only including the fancy screen on a more expensive high-end model… which now looks like it will come with a slightly bigger camera.



Is The Galaxy Note 4 Ready For An Upgrade?

Building on the critical success of the Galaxy Note 4, Samsung looks ready to launch an upgraded version of the phablet, sporting a Snapdragon 810 chipset. This will bring 64-bit computing to the Note range (and many other Android manufactures) as well as parity with the capabilities of Apple's 64-bit hardware:

Furthermore moving to 64-bit is also arguably more pressing for Android than iOS as its main benefit is in being able to address more than 4GB of RAM. While the iPhone 6 and iPhone 6 Plus still get by with just 1GB of RAM, a number of Android flagships (including the Note 4) already use 3GB.

64-bit isn't purely about allowing more RAM to be fitted though, it also enables faster memory addressing which widens bandwidth for the CPU and GPU. This in turn means better parallel processing and faster bus architectures which can be taken advantage of by 64-bit compatible programs (or apps in the case of mobile OSes).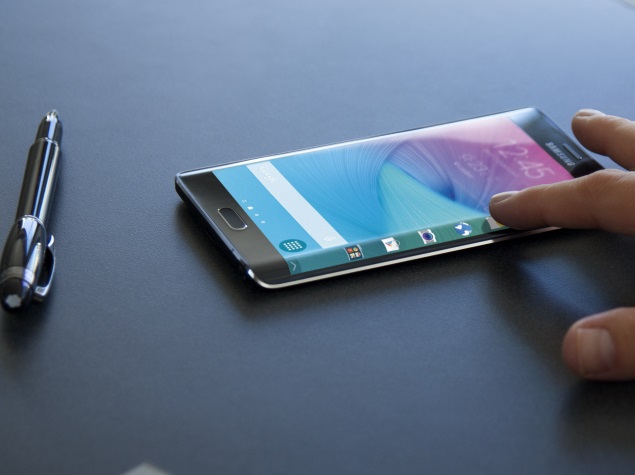 Xiaomi's Lei Jun Is Forbes Asia's 2014 Businessman Of The Year

With Xiaomi racing up the market share charts with its new handsets, it's perhaps a timely award by Forbes Asia to award its '2014 Businessman of the Year' to CEO Lei Jun (presumably before news of Xiaomi's legal issues in India arose):


Lei Jun's heyday, coming in middle age as with many of China's tech luminaries, followed a formative early career at software maker Kingsoft. He joined in 1992, became CEO six years later and left at the company's IPO in 2007. Lei became an investor, though he returned to Kingsoft–beset with domestic piracy problems–as chairman in 2011, helping it shore up top management and financial backing.

Jun's profile by Russell Flannery can be found here.

Nokia's Navigation Beta Now Widely Available

Continuing the transition from hardware manufacturer to software and services provider, Nokia has expanded the scope of its navigation and information service. HERE is now available from the Google Play store, making it more accessible and available to Android users:

Installing the new version from Google Play is simpler and more straightforward than 'sideloading' HERE for Android from here.com. Google Play will also make sure that your phone notifies you to update the app, so you can be confident that you will always have the latest version. There is no need to uninstall the existing version, and there will be no need to reinstall downloaded maps or voices.

Nokia's Here 360 Blog has more details, and you can download HERE Maps direct from Google Play.