The latest information about iPhone 6 and Features
Apple's new iOS 8 mobile operating system is out, which means hundreds of apps have just gotten impressive updates so that content looks gorgeous and crisp on the new Retina HD displays on the iPhone 6 and 6 Plus. Developers have been hard at work beefing up the codes that power their apps and making sure they run super smooth on Apple's latest devices. It's like some of our apps have been reborn. Here are a few of my absolute favorites: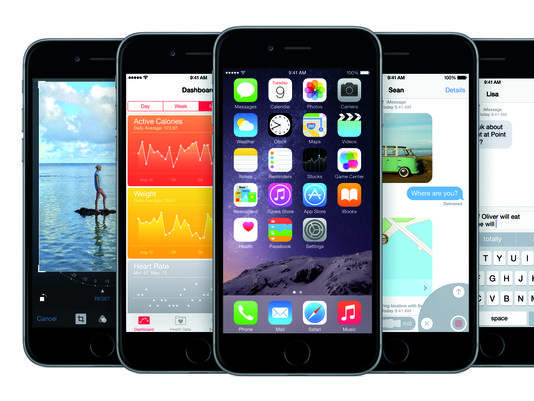 VSCO Cam (Free): Visual Supply Company brings the art of digital photography to new heights when your camera and smartphone are one and the same. The VSCO Cam App gives you advanced camera controls specially made for iOS 8. Take control with new tools like manual focus, adjustable shutter speed, white balance and exposure compensation. All are now integrated with VSCO Grid, which is a super simple and easy-to-use publishing platform.
Hipmunk (Free): Hipmunk is already the fastest, easiest way to plan a trip, and on these new iPhones the unique display makes it even easier to save time, money and agony by quickly finding the best deals on travel options. You can seek out flights, trains, hotels, and even alternate accommodations like Airbnb and Homeaway. Hipmunk already supports Handoff, so you can search on your laptop then pick up exactly where you left off on your iPhone or iPad without missing a beat.
SwiftKey (Free): Sure, the iPhone 6 and 6 Plus come with those fancy, adaptive new keyboards, but SwiftKey is a third-party keyboard that makes things even better. It learns your writing style to give you super-accurate autocorrect and intelligent next-word prediction, reducing keystrokes and getting smarter over time.
The 5 best features of your new iPhone 6
Screen
According to the previous report, it is said that iPhone 6 will be designed with a curved screen and a sapphire glass screen which means more scratch-proof. Marques Brownlee, the Tech YouTube personality of iPhone 6, claimed "I couldn't get the surface to even scratch a little bit at all. The worst blemish on the surface was actually my fingerprint marks and the dust from handling it so much." Maybe with the sapphire glass, people will complain that the screen is so durable that they have no excuse to purchase a new smart phone.
When it comes to the screen size, Topeka Capital analyst White said: "The next iPhone will offer customers more choice in terms of screen size. The Company has never offered multiple screen sizes for a single model - 4.7 inches iPhone 6 and 5.5 inches iPhone 6 Plus, and we believe this is about to change with the next iPhone offering different screen sizes that we believe will allow Apple to better bifurcate the market and expand its reach."
As we know from the release event of iPhone 6 that it is a new 4.7 inch Retina HD display with a resolution of 1334*750, and a new 5.5 inch Retina HD display with 1920*1080.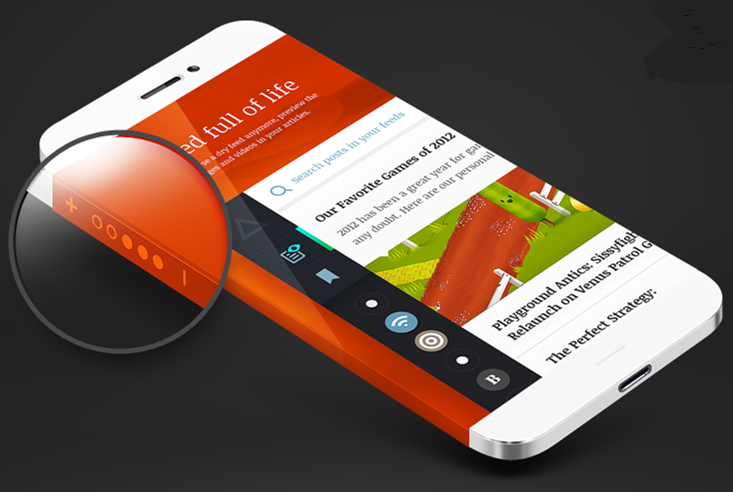 iPhone 6: Cameras
The main camera still has an 8Mp sensor, a lens with an f/2.2 aperture and this is all paired with a TrueTone LED flash. What's new is the sensor itself, which has 'focus pixels' which help not only with faster focus, but video too. There's also phase-detection autofocus, as found on DSLRs, and combined, the system should make the iPhone 6 much faster to focus than any previous iPhone.
Optical image stabilization
If you're lucky enough to have snagged an iPhone 6 Plus, you'll probably notice that your photos are a lot less blurry. Why? Apple is using a combination of the A8 SoC, the M8 motion coprocessor, and the lens of the camera itself to offer optical image stabilization. Your phone is sensing the shaking of your hand, and it's compensating for that with image processing as well as movements of the camera lens. The result is clearer pictures — even in low light situations. The best part? It's completely automatic, so you don't have to change a thing.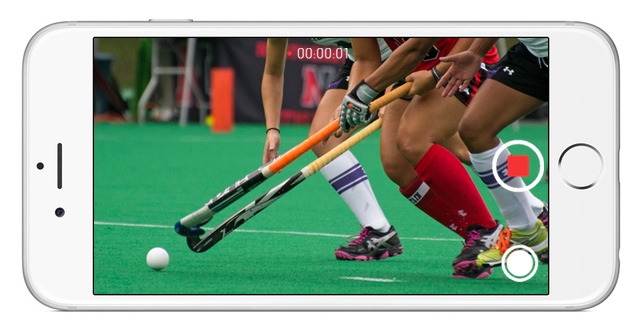 VoLTE and WiFi calling
Traditional voice calls over cell networks sound awful to everyone involved. Thankfully, that's not our only option anymore. With the advent of the iPhone 6 and iOS 8, VoLTE (Voice over LTE) support is now available. In addition, iOS 8 adds the ability to make calls over WiFi when cell coverage isn't available. For people with spotty coverage, that's a godsend. Unfortunately, both of these features need to be approved by your carrier, so not everyone gets to partake in better, more reliable calls.
More sensors
Over the years, Apple has continually packed more sensors into its devices. For example, the ambient light sensor, proximity sensor, accelerometer, gyroscope, and TouchID sensor were introduced in previous models. This time around, Apple has added a barometer into the mix. Now, apps can more accurately track where you are, and what's going on around you. This helps keep track of your altitude, and effectively makes every iPhone 6 a potential data point for small changes in the weather. If citizen science is your bag, the addition of this sensor holds a lot of potential.